Spotlight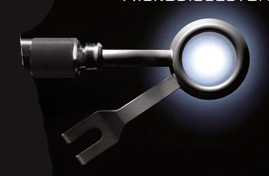 During lumbar laminectomy, retractors must be used to keep muscles away from bones and ligaments that must be removed. Traditional retractors use two blades that retract from side to side, creating a rectangular exposure. Tubular retractors allow, however, for the most efficient retraction of muscle, because they create a circular exposure, thus exposing the most area for the size of any given incision.
The Spotlight retractor by Depuy (Raynham, MA) not only is tubular, but connects to a high intensity light source that provides superior visibility. We commonly use this retractor for minimally invasive discectomies and laminectomies.

X-Stop Interspinous Spacer Device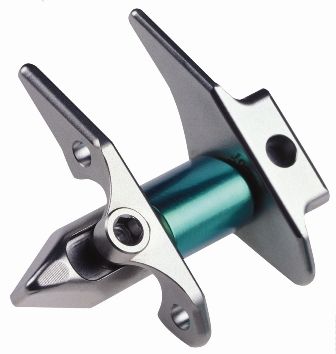 Interspinous spacer devices are used for patients who have lumbar stenosis with back and leg pain (neurogenic claudication) that resolves with bending forward, or "flexion". They are implanted between the spinous processes of the spine at the affected level, thus causing a patient to be (unnoticeably) "bent over" at that level.
The X-Stop was one of the first interspinous spacer devices approved by the FDA, and had been quite effective in several of our patients. Versions of the X-Stop made with non-metallic components are now available and may prove useful in patients with softer bone.